CV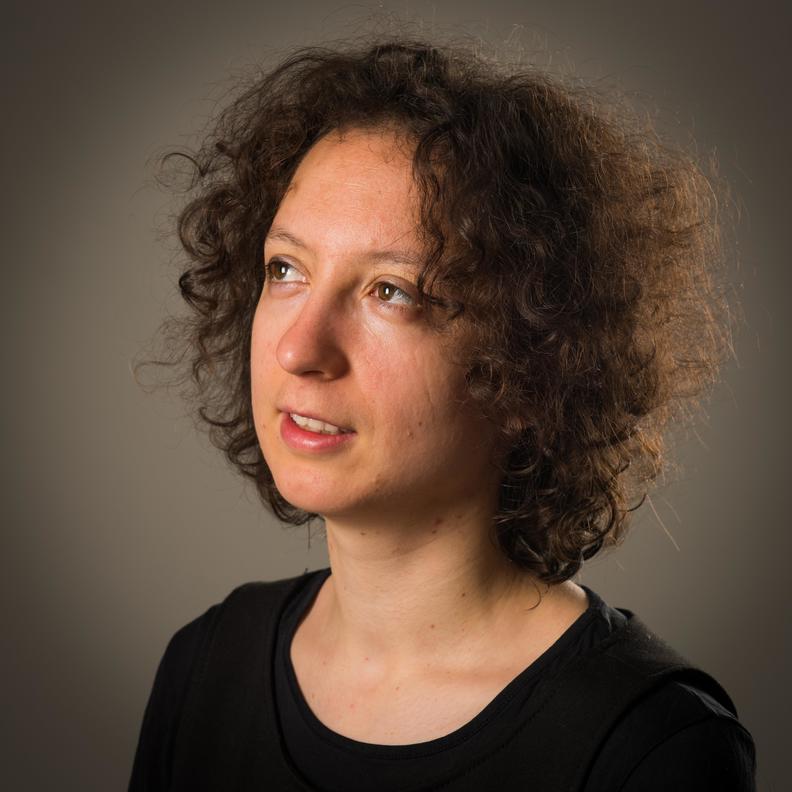 Aurore Baal is a French organist, pianist, harpsichordist and composer. Born in Caen, she took piano lessons in Lisieux with Rose-Marie Cabestany and organ lessons with Anne Dumontet. She studied in Lyon with Professor Marie-Paule Aboulker for her Diploma in Music, majoring in piano (2006). Since 2007 she has worked as a piano teacher, as a choral musical director and accompanist, and she has organised numerous musical projects. Aurore completed a Bachelor degree in Music Education and Musicology in Lyon 2009, and in the same year, received the "Prix de spécialisation, mention tres bien, piano" in Mâcon with Bruno Robiliard. In 2010 she received an organ diploma with after studies with Yves Lafargue. In the following year, she completed a Masters degree in Musicology in Lyon, supervised by Professor Pierre Saby. In 2012, Aurore took up the position of organist of the Catholic Church in Dagmersellen, Switzerland. She is a frequent collaborator of the choral conductor and tenor Simon Jäger.
2014 saw her complete a Bachelor degree at the Schola Cantorum Basiliensis, focusing on early organ with Professor Wolfgang Zerer (and Lorenzo Ghielmi). Aurore founded the ensemble "Azalée" in 2014, together with dancer Mathilde Baal and violinist Aymeric Gracia. In 2015 she was awarded the "Prix de spécialisation, orgue symphonique", in Strasbourg by Professor Daniel Maurer. She won first prize in 2014 at the Organ competition in Epinal and in 2016 in Innsbruck (Paul- Hofhaimer Competition). Aurore completed a Masters in Music Education in 2016 at the Schola Cantorum Basiliensis, majoring in organ with Professor Jörg-Andreas Bötticher and Professor Wolfgang Zerer. She completed a Masters in Organ Performance at the Hochschule für Musik, Basel, with Professor Martin Sander in 2018. Throughout Aurore's career, she has participated in a range of masterclasses with various organists, and has performed in France, Germany, Italy, Luxembourg and Switzerland, Ukraine and other countries as both a soloist and an accompanist. In 2017 she was appointed organist of St Michael's church, Zug
Biographie Portuguese
Aurore Baal é organista Francêsa nasceu em 1989, e foi aí que, ainda criança, descobriu a música no seio da sua família.
Desejando seguir a sua paixão pela música, mudou-se em 2003 para Lyon. Foi lá que ela obteve os seus diplomas, de piano, órgão (Louis Robiliard e Yves Lafargue). Sendo também musicóloga (Master, 2011). Em 2016 concluiu o seu Mestrado em Órgão de Música Antiga na Basileia (com Wolfgang Zerer, Suíça), e em 2018 levou a cabo o Mestrado Em Órgão Contemporâneo, com Martin Sander. Em Estrasburgo, frequentou as aulas de Daniel Maurer (2013- 2015). Participou também em várias masterclasses.
Em 2014 ganhou o primeiro prémio no concurso de Epinal (França). Em Setembro de 2016 ganhou o primeiro prémio e num concurso de órgão em Innsbruck (música antiga). Em 2017 foi nomeada ECHO-young organist of the Year 2017. Desde Julho de 2017 é organista na Paróquia de São Miguel Arcanjo (Zug- Suíça).
Desde 2016 Aurore dedica parte do seu tempo à associação Suíço-Ucraniana Haliciana Schola Cantorum tendo, colaborando deste modo na missão desta associação de estimular o ensino de música e órgão barroco. Aurore Baal tocca concertos que vai dando pela Europa fora (solista, musica da camera).
BIOGRAPHIE DUTCH
Aurore Baal, geboren in 1989, is op het conservatorium van Lisieux in binnen de familie in aanraking gekomen met muziek. Ze heeft haar studie vervolgd in Lyon (2005-2010) waar zijn piano en orgel studeerde bij Pierre-Yves Fleury, Yves Lafargue en Louis Robilliard. Eveneens is ze musicoloog (Master, 2011, Lyon) en is begaan met onderzoek en het maken van transcripties.
Zij heeft gedurende 6 jaar orgel gestuurd met Wolfgang Zerer, eerst in Hamburg en vervolgens aan de Schola Cantorum van Bazel, Zwitserland, waar zij de studie met een Master diploma in 2016 afsloot. Vervolgens studeerde zij twee jaar Romantisch en modern repertoire bij Martin Sander in Basel. Zij heeft zich verdiept in het Franse Romantische repertoire met Daniel Maurer in Strasbourg van 2012 tot 2015. Aurore Baal heeft masterclasses gevolgd bij vele Europese organisten (Boysen, Thiry, Robilliard, Dijk, Marcon, Lindner, Radulescu, Vaudray, Latry, Haas, Ghielmi).
In september 2016 ontving zij de Paul-Hofhaimer prijs bij het concours in Innsbruck. Dit gaf haar de gelegenheid concerten te spelen op vele bekende historische orgels, ondermeer in Freiberg (Duitsland), Treviso (Italie), Alkmaar, Fribourg (Zwitserland) en in Toulouse (Frankrijk). Ze speelt ook regelmatig transcripties (zoals een quatre mains concert in Servië met Nenad Djukic) en repertoire met zangers en instrumentalisten, alsmede projecten voor kamermuziek in Alsace en Zwitserland. Met haar zus Mathilde Baal heeft ze het ensemble Azalée opgericht waarmee zij ondermeer een concert genaamd 'la prédication aux oiseaux' gaf. Zij was als organist verbonden aan de Notre-Dame van Anges (Lyon, 2006-2010) en in Dagmersellen (Zwitserland 2012 - 2017) Sinds 2017 is zij aangesteld als organist voor vijf orgels in Saint Michel de Zoug, Zwitserland.
Aurore Baal zet zich in voor de ontwikkeling van barokmuziek in Ukraine vanuit de Zwitserse associatie 'Haliciana Schola Cantorum' met een recital in de philharmonie van Lviv in 2016 en voor de opening van het festival 'Mozart Lviv' in 2017, alsmede masterclasses en meerde concerten in april 2019.