Medias Informationen
You can find there
- Audios and videos (from masterrecital 2016, Innsbruck competition, concerts)
- About the "ensemble Azalée musique et danse"
- Visit of Organ with Kids
- New about my travel in Ukraine for the HSC under: Ukraine Reise
Aufnahme Paul-Hofhaimer-Orgelwettbewerb
"Ach lieb mit leyd", Motett Vierstimmig intavoliert für Orgel von Aurore Baal.

Aufgenommen am Donnerstag 8 September 2016, Ebertorgel, Hofkirche, Innsbruck während des Preisträgerkonzerts.

"Salve Regina", komponiert von Paul Hofhaimer für Orgel.

Aufgenommen währen des Preisträgerkonzert in Innsbruck, am Donnerstag 8 September 2016.

Ebertorgel der Hofkirche, von Aurore Baal gespielt.

"A Fansye". von Kurt Estermann für Orgel.

Am Donnerstag 8 September 2016 in die Hofkirche (Innsbruck) aufgenommen.

Aurore Baal spielt an der Ebertorgel.
Concert d'orgue à Treviso/ March 2017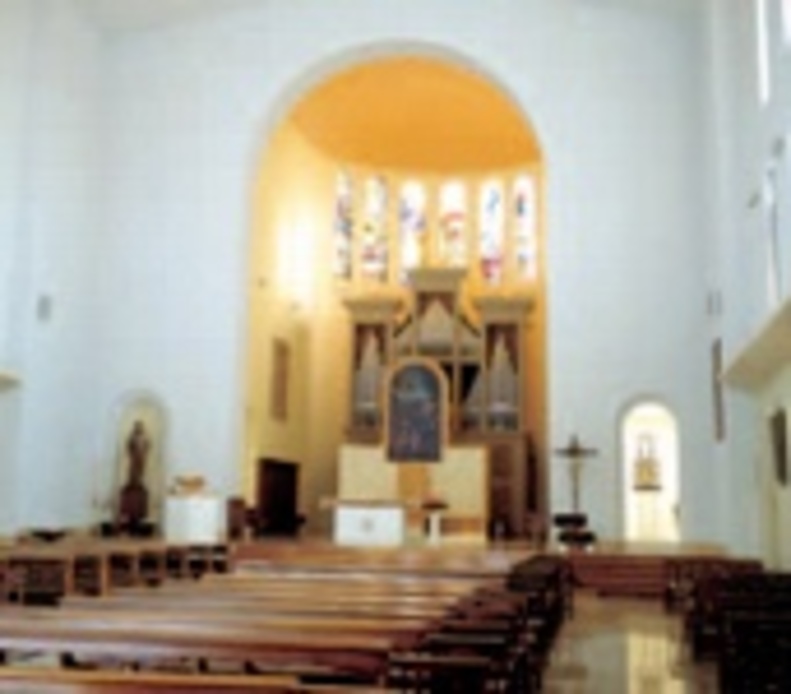 Sigismund von Neukomm wrote thie piece in Hommage to Chopin, after the death from Chopin. Both were living in Paris at that time.

Pièce écrite par Boëly en juillet 1858. Propage la technique de pédalier allemand en France. Il s'éteint 3 jours après la messe de minuit en 1858, quand Franck débute à Ste Clothilde.
Medias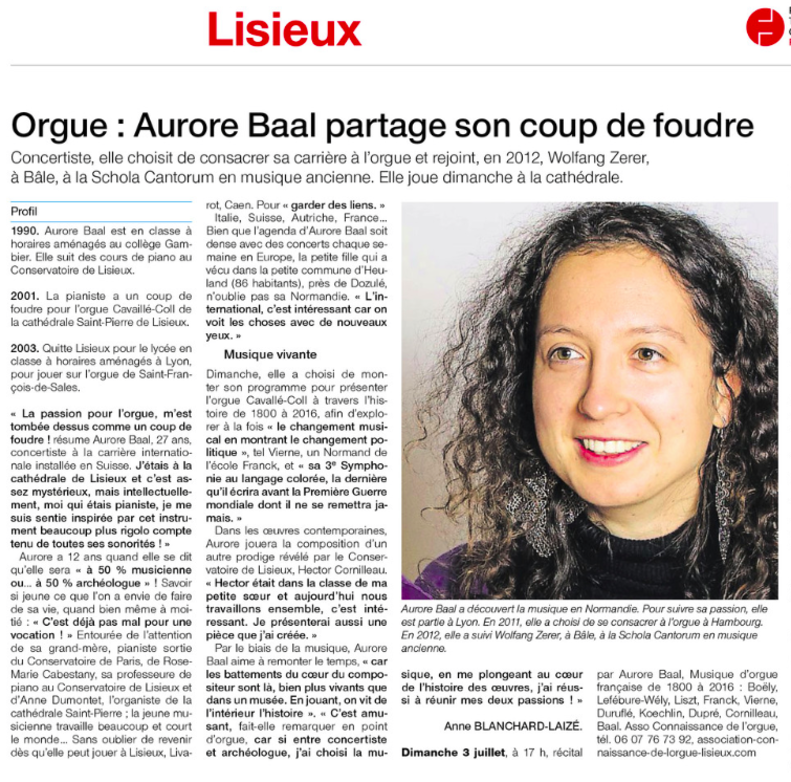 About the concert of the 3rd of July 2016 in Lisieux. Organ recital.